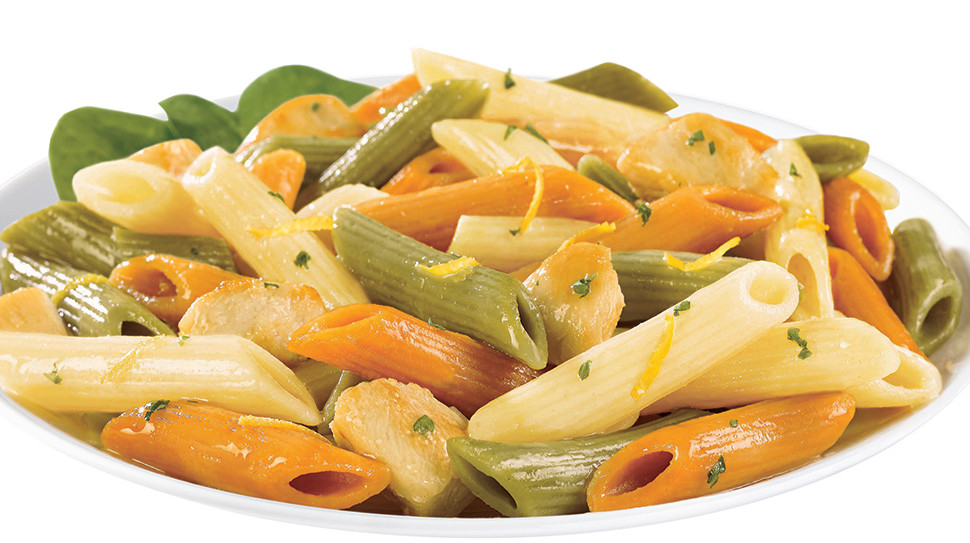 Ah pasta…the great meal stretcher!
Ingredients
2 teaspoons grated lemon zest
1 teaspoon salt
1 cup shredded provolone cheese
1 red pepper. Cut into 1/2 -inch pieces
1 small yellow squash, cut in 1/2 -inch pieces
4 plum tomatoes, quartered lengthwise
1 bunch scallions, cut in 3-inch sections
2 tablespoons extra light olive oil, divided
1 box 13.25oz. Ronzoni Healthy Harvest; RONZONI Penne Rigate
Directions
Prepare a charcoal or gas grill for indirect cooking, firing the briquettes or lighting the gas on the one side of the grid only. Toss the vegetables in a bowl with 1 Tbsp. olive oil. Place a portable grill rack on grid away from direct heat source and scatter vegetables on top. Cover and grill about 20 minutes or until squash is tender. Move portable rack directly over heat source. Grill uncovered, about 10 minutes, turning frequently until vegetables are browned (Alternatively, vegetables can be cooked on a stove top grill pan.e While vegetables are grilling, cook pasta according to package directions. Drain pasta and return to pot. Add vegetables, lemon zest, salt, provolone cheese, and remaining 1 Tbsp. of olive oil; toss. Serve immediately. Serves 4 to 6.