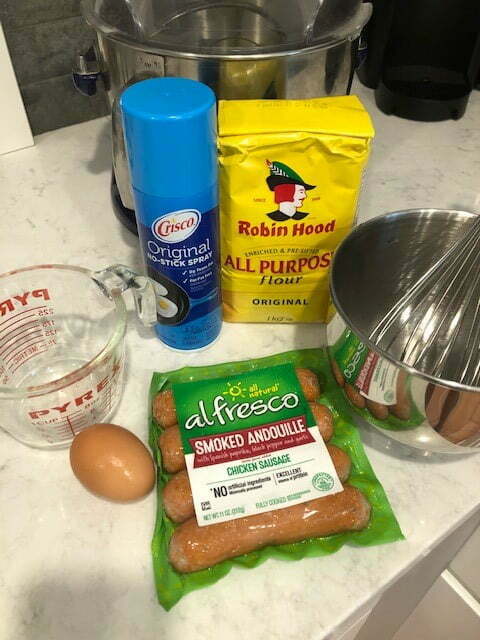 (Sausages in Yorkshire Pudding)
Here's a traditional British recipe using al fresco chicken sausages instead of the usual pork sausages.
Heat oven to 425 degrees. Mix 1 cup of Robin Hood Flour with a scant teaspoon of salt. Add one egg, half a cup of milk and half a cup of water. Mix well and let sit for 30 minutes. Spray 9" round pan with Crisco non-stick spray and place al fresco sausages in pan. Bake for 30 minutes. Pour batter over sausages and bake for 40 – 45 minutes. Serve with gravy and steamed vegetables.