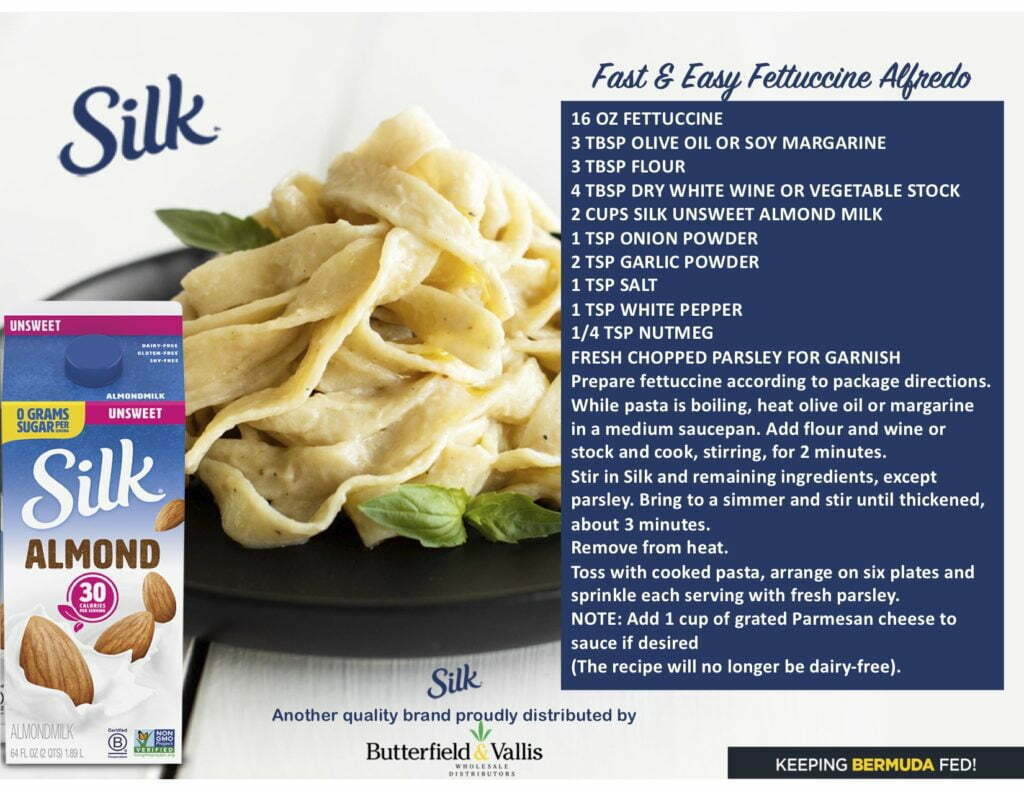 16 OZ FETTUCCINE
3 TBSP OLIVE OIL OR SOY MARGARINE
3 TBSP FLOUR
4 TBSP DRY WHITE WINE OR VEGETABLE STOCK
2 CUPS SILK UNSWEET ALMOND MILK
1 TSP ONION POWDER
2 TSP GARLIC POWDER
1 TSP SALT
1 TSP WHITE PEPPER
1/4 TSP NUTMEG
FRESH CHOPPED PARSLEY FOR GARNISH
Prepare fettuccine according to package directions.
While pasta is boiling, heat olive oil or margarine in a medium saucepan. Add flour and wine or stock and cook, stirring, for 2 minutes.
Stir in Silk and remaining ingredients, except parsley. Bring to a simmer and stir until thickened, about 3 minutes.
Remove from heat.
Toss with cooked pasta, arrange on six plates and sprinkle each serving with fresh parsley.
NOTE: Add 1 cup of grated Parmesan cheese to sauce if desired
(The recipe will no longer be dairy-free).