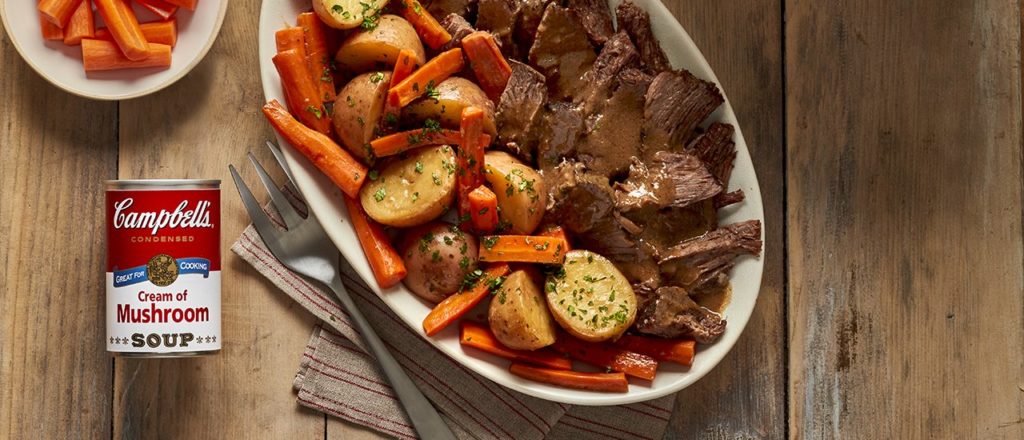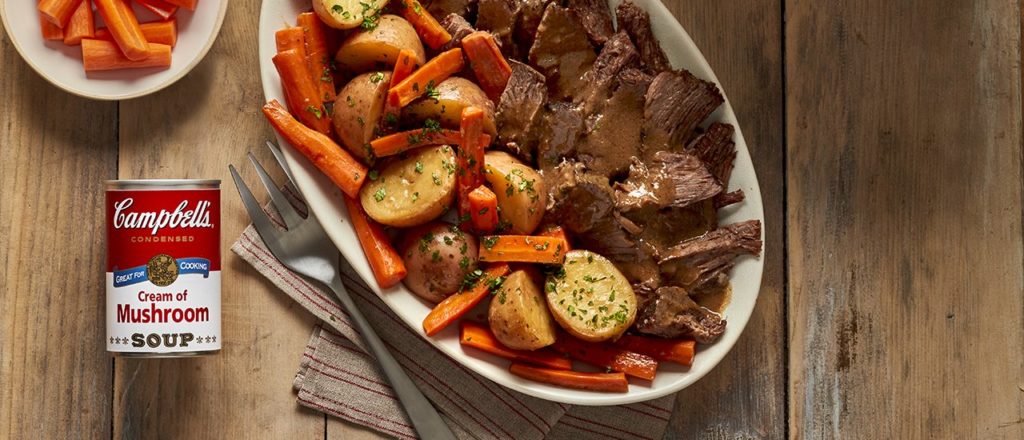 1 can (10 1/2 ounces) Campbell's® Condensed Cream of Mushroom Soup 
1 envelope (about 1 ounce) dry onion recipe soup & dip mix
6 medium red potato (about 2 3/4 pounds), cut in half
3 cups baby-cut carrots or 2-inch pieces peeled carrots
3 pounds boneless beef chuck roast (1 roast)
Stir the mushroom soup, soup mix, potatoes and carrots in a 4 1/2-quart slow cooker. Season the beef as desired. Add the beef to the cooker and turn to coat. Cover and cook on LOW for 6 to 7 hours or until the beef is fork-tender. Serve sprinkled with fresh chopped parsley, if desired.