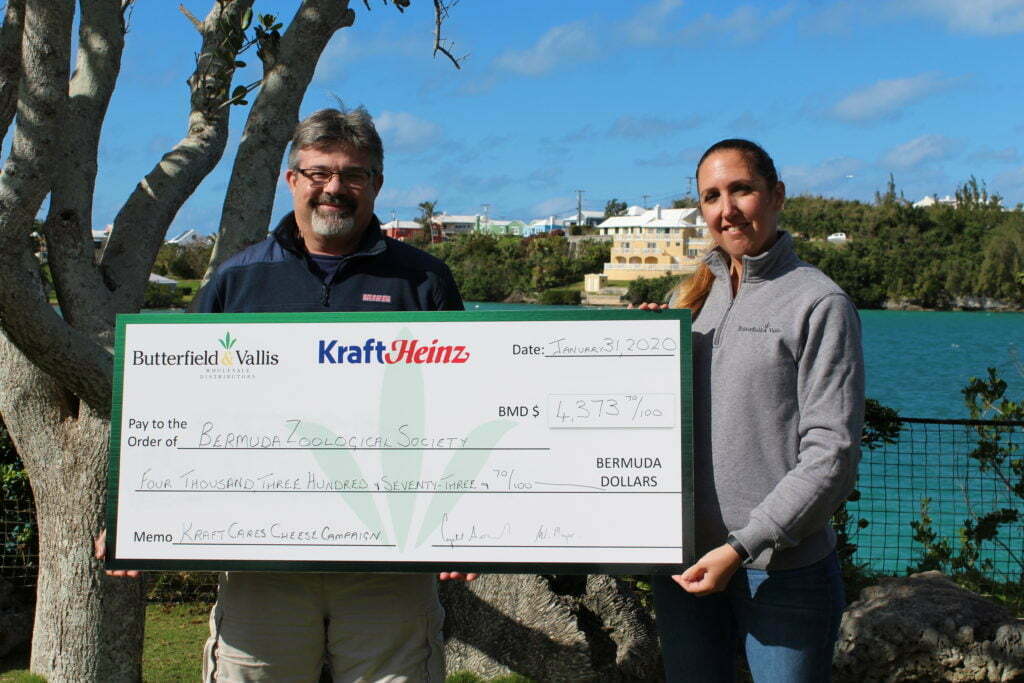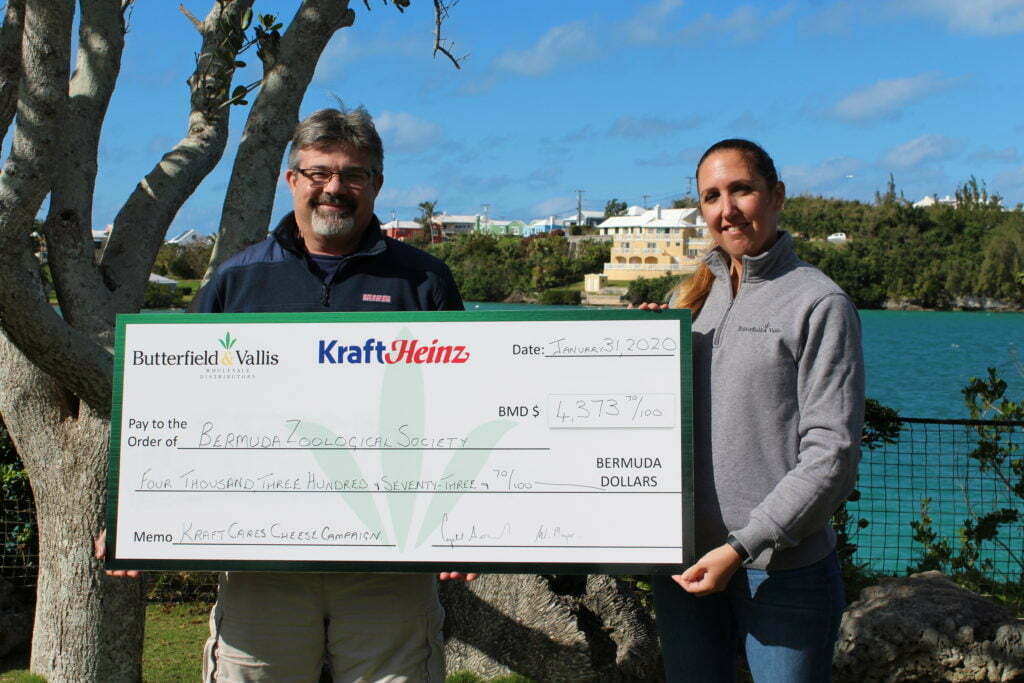 KraftHeinz and Butterfield & Vallis completed the third quarter of their Kraft Cares Campaign at the end of October. For a limited time, with the purchase of any Kraft Cheese product at stores throughout Bermuda, a percentage of sales was accrued to be donated to the Bermuda Zoological Society.
Today , a cheque was presented to the Bermuda Zoological Society in the amount of $4,373.
Bermuda Zoological Society is the major support charity for Bermuda Aquarium, Museum & Zoo. It funds community outreach projects and public events, award-winning exhibits, world-class animal care, plus top-ranked education, conservation and research programmes—all accredited by the Association of Zoos & Aquariums (AZA). BZS is committed to encouraging future generations to become stewards of the natural world.
A cheque will be presented to Meals on Wheels as the recipient of the fourth quarter proceeds.
Starting tomorrow and for a limited time, (in conjunction with the start of Heart Month), funds raised from the Kraft Cares campaign, will be donated to the Bermuda Heart Foundation.
The management & staff of both KraftHeinz and Butterfield & Vallis would like to thank everyone for purchasing Kraft Cheese and supporting these incredible charities.
Pictured: Lauren Purvey, KraftHeinz Sales Manager presenting the cheque to Dr Ian Walker, Principal Curator of the Bermuda Aquarium, Museum and Zoo.