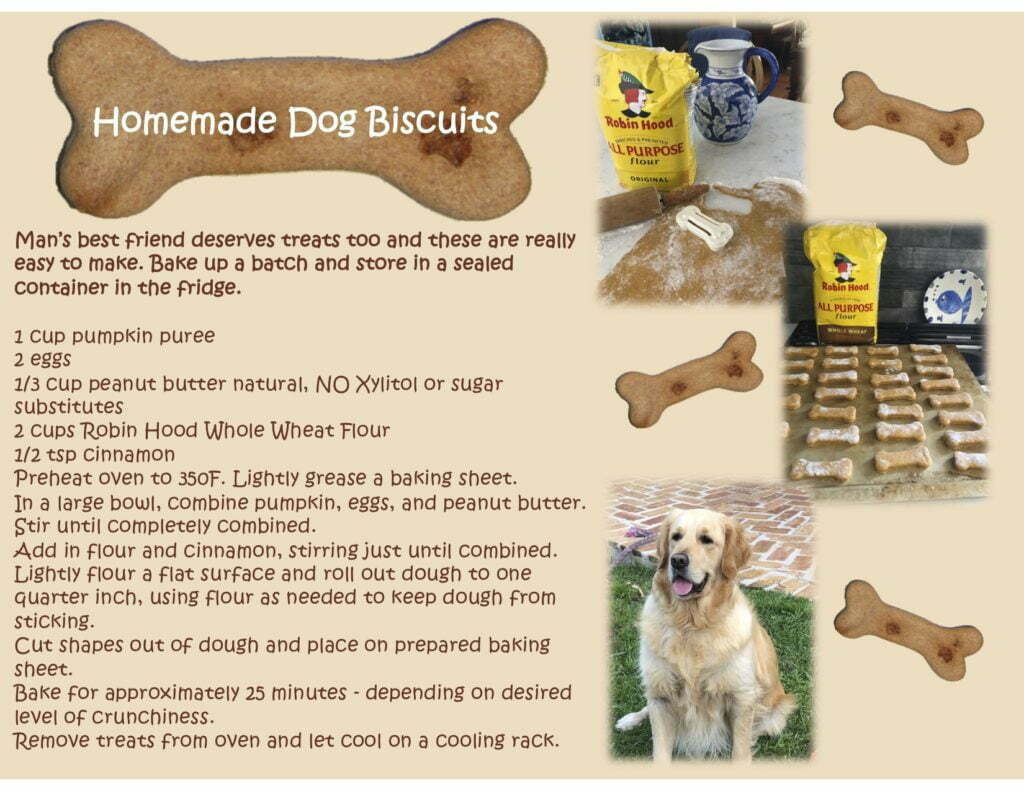 Man's best friend deserves treats too and these are really easy to make. Bake up a batch and store in a sealed container in the fridge.
1 cup pumpkin puree
2 eggs
1/3 cup peanut butter natural, NO Xylitol or sugar substitutes
2 cups Robin Hood Whole Wheat Flour
1/2 tsp cinnamon
Preheat oven to 350F. Lightly grease a baking sheet.
In a large bowl, combine pumpkin, eggs, and peanut butter. Stir until completely combined.
Add in flour and cinnamon, stirring just until combined. Lightly flour a flat surface and roll out dough to one quarter inch, using flour as needed to keep dough from sticking.
Cut shapes out of dough and place on prepared baking sheet.
Bake for approximately 25 minutes – depending on desired level of crunchiness.
Remove treats from oven and let cool on a cooling rack.