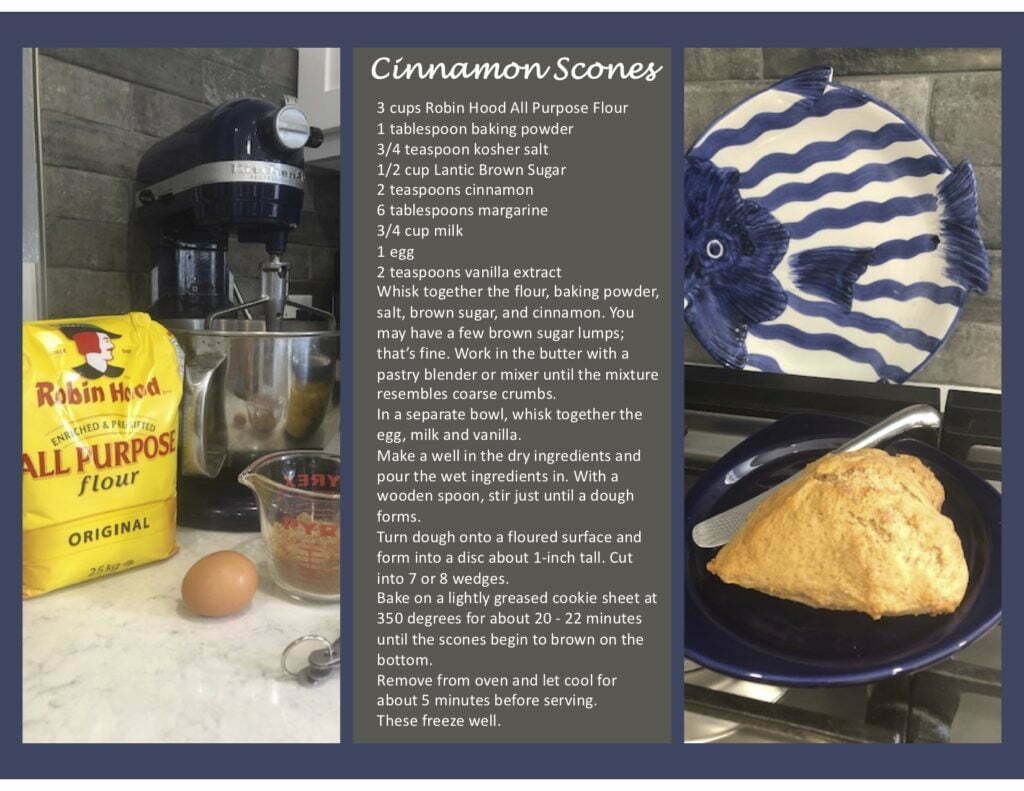 3 cups Robin Hood All Purpose Flour
1 tablespoon baking powder
3/4 teaspoon kosher salt
1/2 cup Lantic Brown Sugar
2 teaspoons cinnamon
6 tablespoons margarine
3/4 cup milk
1 egg
2 teaspoons vanilla extract
Whisk together the flour, baking powder, salt, brown sugar, and cinnamon. You may have a few brown sugar lumps; that's fine. Work in the butter with a pastry blender or mixer until the mixture resembles coarse crumbs.
In a separate bowl, whisk together the egg, milk and vanilla.
Make a well in the dry ingredients and pour the wet ingredients in. With a wooden spoon, stir just until a dough forms.
Turn dough onto a floured surface and form into a disc about 1-inch tall. Cut into 7 or 8 wedges.
Bake on a lightly greased cookie sheet at 350 degrees for about 20 – 22 minutes until the scones begin to brown on the bottom.
Remove from oven and let cool for about 5 minutes before serving.
These freeze well.