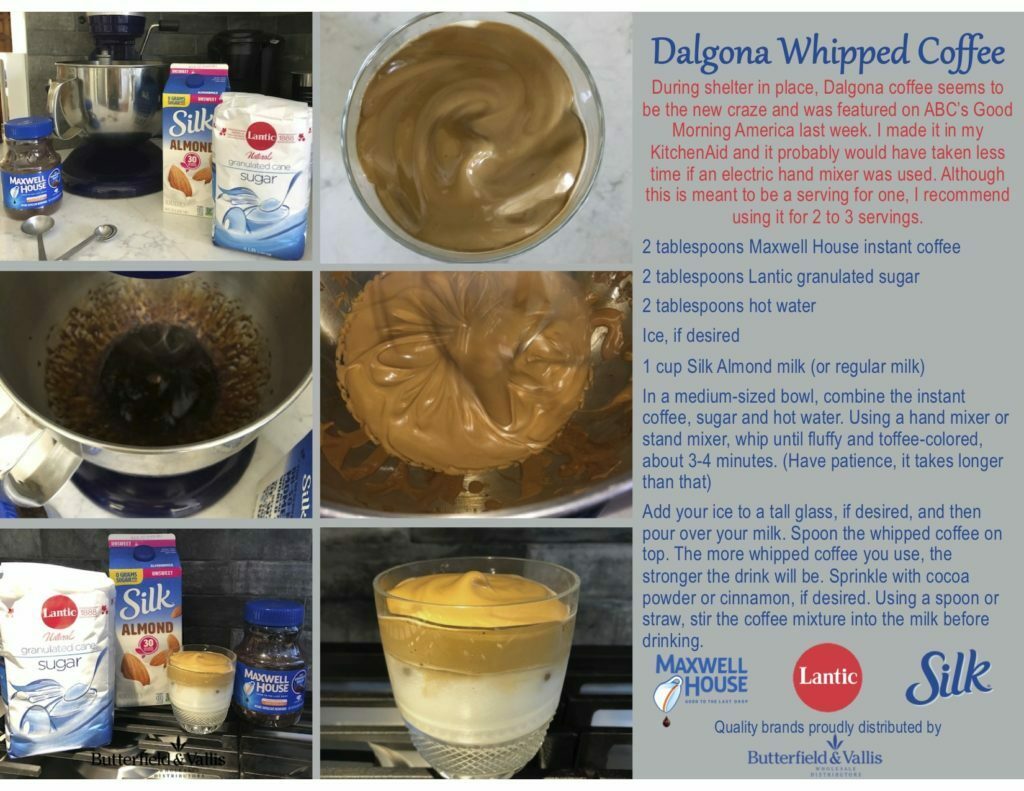 During shelter in place, Dalgona coffee seems to be the new craze and was featured on ABC's Good Morning America last week. I made it in my KitchenAid and it probably would have taken less time if an electric hand mixer was used. Although this is meant to be a serving for one, I recommend using it for 2 to 3 servings.
2 tablespoons Maxwell House instant coffee 2 tablespoons Lantic granulated sugar
2 tablespoons hot water
Ice, if desired
1 cup Silk Almond milk (or regular milk)
In a medium-sized bowl, combine the instant coffee, sugar and hot water. Using a hand mixer or stand mixer, whip until fluffy and toffee-colored, about 3-4 minutes. (Have patience, it takes longer than that)
Add your ice to a tall glass, if desired, and then pour over your milk. Spoon the whipped coffee on top. The more whipped coffee you use, the stronger the drink will be. Sprinkle with cocoa powder or cinnamon, if desired. Using a spoon or straw, stir the coffee mixture into the milk before drinking.