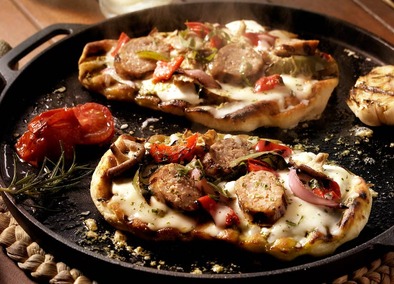 [cmsms_row][cmsms_column data_width="1/1″][cmsms_text]
[/cmsms_text][/cmsms_column][/cmsms_row][cmsms_row data_width="boxed" data_padding_left="3″ data_padding_right="3″ data_color="default" data_bg_position="top center" data_bg_repeat="no-repeat" data_bg_attachment="scroll" data_bg_size="cover" data_bg_parallax_ratio="0.5″ data_padding_top="0″ data_padding_bottom="50″][cmsms_column data_width="1/2″][cmsms_image align="center" link="http://butterfieldv.wpengine.com/wp-content/uploads/2017/06/threeNinetyFour.jpg" animation_delay="0″]2645|http://butterfieldv.wpengine.com/wp-content/uploads/2017/06/threeNinetyFour.jpg|full[/cmsms_image][/cmsms_column][cmsms_column data_width="1/2″][cmsms_text animation_delay="0″]
Delicious individual gourmet pizzas to enjoy on a night in on your own, or with others.
[/cmsms_text][/cmsms_column][/cmsms_row][cmsms_row data_width="boxed" data_padding_left="3″ data_padding_right="3″ data_color="default" data_bg_position="top center" data_bg_repeat="no-repeat" data_bg_attachment="scroll" data_bg_size="cover" data_bg_parallax_ratio="0.5″ data_padding_top="0″ data_padding_bottom="50″][cmsms_column data_width="1/2″][cmsms_text animation_delay="0″]
Ingredients:
1 package (19 ounce) Johnsonville® Fresh Italian Mild or Hot

 Sausage Links

1 cup warm water (110° too 115°F)
2 teaspoons sugar
1 package (1/4 ounce) active dry yeast
6 tablespoons olive oil, divided
3 cups all-purpose flour
1 teaspoon salt
1 medium red onion, cut into 8 wedges
1 package Shiitake mushrooms, stems removed

season to taste with salt and pepper

1 medium green pepper, cut in half
1 medium sweet red bell pepper, cut in half
1/2 cup prepared pesto
8 ounces fresh Mozzarella cheese, sliced
1 cup torn basil leav
[/cmsms_text][/cmsms_column][cmsms_column data_width="1/2″][cmsms_text animation_delay="0″]
Directions:
To prepare pizza dough: In a small bowl, whisk water and sugar. Sprinkle yeast on top of water. Let stand until mixture bubbles, about 5 minutes. Stir in 2 tablespoons of olive oil. In a large bowl, combine flour and salt. Make a well in the center, pour yeast mixture into well and mix until dough is smooth. Turn onto a floured surface; knead until smooth and elastic, about 5 minutes. Form dough into ball. Place in an oiled bowl, turning once to oil top. Cover and let rise in a warm place until doubled. About 1-1/2 hours. Meanwhile, preheat a grill to medium-high.

To prepare grilled vegetables: In a bowl, toss onion wedges with 1 tablespoon of olive oil. Season to taste with salt and pepper. Place onions on grill, cook until tender; turning to cook evenly. In the same bowl, toss mushrooms with 3 tablespoons olive oil. Season to taste with salt and pepper. Grill until softened, turning after 2 minutes preside. Repeat with green and red peppers, brush with olive oil and grill until softened and lightly roasted. On a cutting board, slice grilled onion wedges, cut grilled mushrooms in half and slice grilled peppers. Arrange all grilled vegetables on a baking sheet, set aside.

Place sausage links on grill and cook according to package directions. Remove from grill and cut into ¼ inch slices. Reduce grill heat to medium-low.

Divide pizza dough in half. On a floured surface, roll each piece into a 7-inchx12-inch rectangle, about 1/8-inch thick. Brush a baking sheet with olive oil and place dough onto sheet. Carefully lift dough from baking sheet and place on grill, oiled side up. Cook for 5 minutes or until or until dough puffs up and underside is firm.

With tongs turn dough and remove from grill to clean surface. Brush with olive oil and spread pesto evenly over surface. Evenly divide fresh mozzarella, grilled vegetables and prepare sausage slices over crusts. Return to grill. Cover and cook 5 minutes longer or until cheese melts.

Remove pizza from grill to a cutting board. Sprinkle with greens, basil and drizzle with additional olive oil. Cut and enjoy!
[/cmsms_text][/cmsms_column][/cmsms_row]