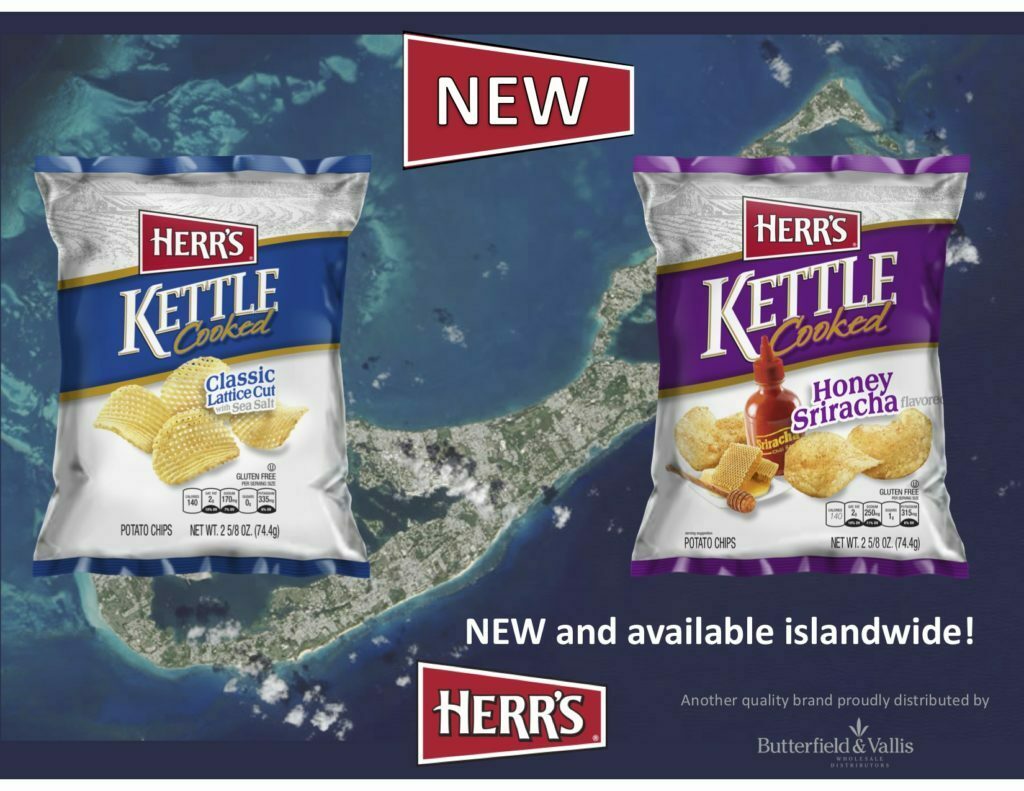 I'll just have one! Said no-one ever!
Crunch into a Herr's® Kettle Cooked Potato Chip and you'll taste the difference! We start with a thicker cut of potato and slowly cook them one batch at a time for Herr's unique extra-hearty potato flavor. Speaking of flavor… Herr's Kettle Cooked Chips are seasoned with the freshest and zestiest flavor combinations.
Available at stores throughout Bermuda.