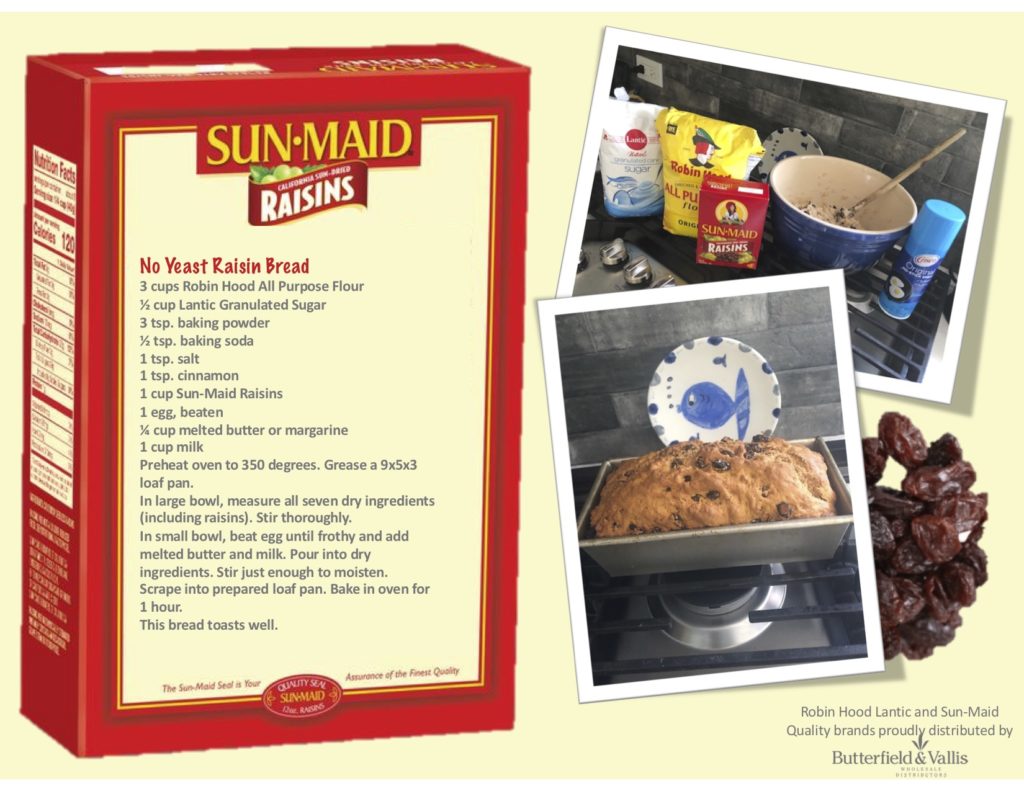 No Yeast Raisin Bread
3 cups Robin Hood All Purpose Flour
½ cup Lantic Granulated Sugar
3 tsp. baking powder
½ tsp. baking soda
1 tsp. salt
1 tsp. cinnamon
1 cup Sun-Maid Raisins
1 egg, beaten
¼ cup melted butter or margarine
1 cup milk
Preheat oven to 350 degrees. Grease a 9x5x3 loaf pan.
In large bowl, measure all seven dry ingredients (including raisins). Stir thoroughly.
In small bowl, beat egg until frothy and add melted butter and milk. Pour into dry ingredients. Stir just enough to moisten.
Scrape into prepared loaf pan. Bake in oven for 1 hour.
This bread toasts well.
Robin Hood, Lantic and Sun-Maid – Quality brands proudly distributed by Butterfield & Vallis