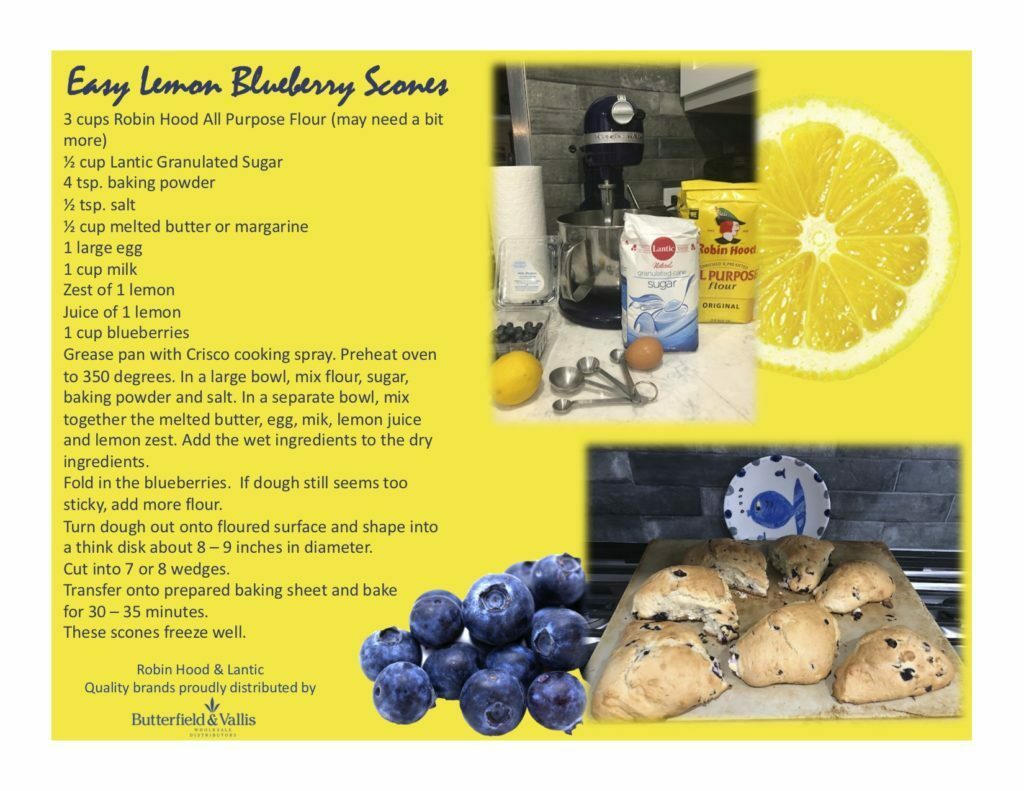 3 cups Robin Hood All Purpose Flour (may need a bit more)
½ cup Lantic Granulated Sugar
4 tsp. baking powder
½ tsp. salt
½ cup melted butter or margarine
1 large egg
1 cup milk
Zest of 1 lemon
Juice of 1 lemon
1 cup blueberries
Grease pan with Crisco cooking spray. Preheat oven to 350 degrees. In a large bowl, mix flour, sugar, baking powder and salt. In a separate bowl, mix together the melted butter, egg, mik, lemon juice and lemon zest. Add the wet ingredients to the dry ingredients.
Fold in the blueberries. If dough still seems too sticky, add more flour.
Turn dough out onto floured surface and shape into a think disk about 8 – 9 inches in diameter.
Cut into 7 or 8 wedges.
Transfer onto prepared baking sheet and bake
for 30 – 35 minutes.
These scones freeze well.