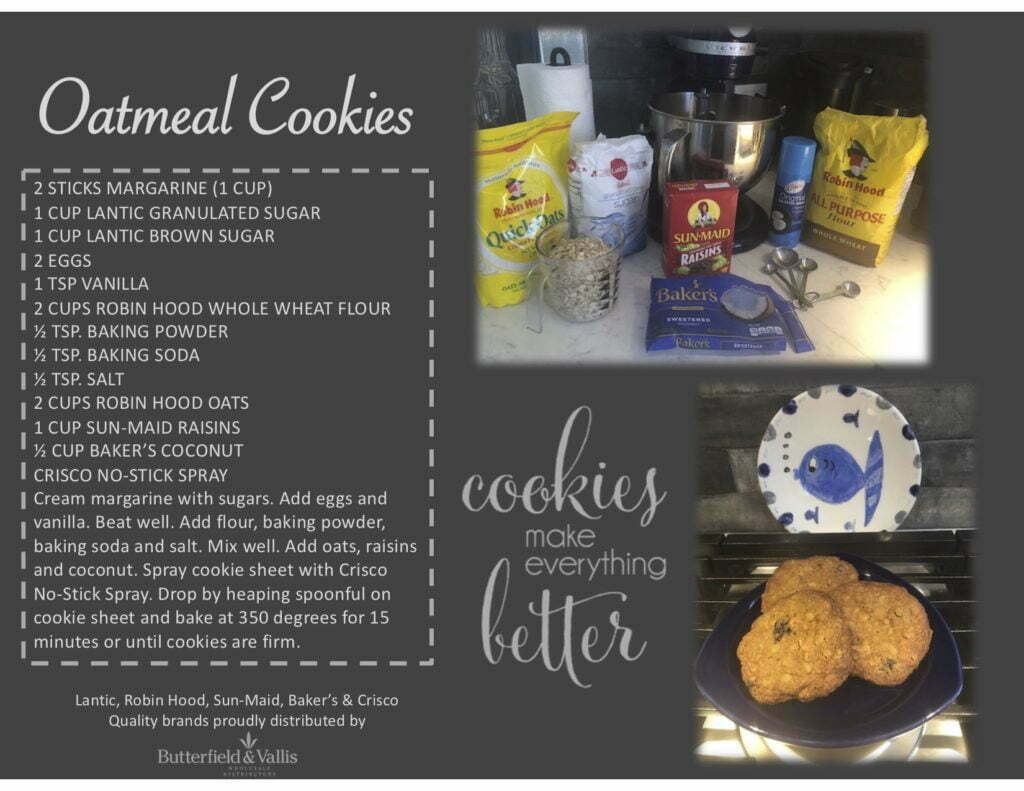 2 STICKS MARGARINE (1 CUP)
1 CUP LANTIC GRANULATED SUGAR
1 CUP LANTIC BROWN SUGAR
2 EGGS
1 TSP VANILLA
2 CUPS ROBIN HOOD WHOLE WHEAT FLOUR
½ TSP. BAKING POWDER
½ TSP. BAKING SODA
½ TSP. SALT
2 CUPS ROBIN HOOD OATS
1 CUP SUN-MAID RAISINS
½ CUP BAKER'S COCONUT
CRISCO NO-STICK SPRAY
Cream margarine with sugars. Add eggs and vanilla. Beat well. Add flour, baking powder, baking soda and salt. Mix well. Add oats, raisins and coconut. Spray cookie sheet with Crisco No-Stick Spray. Drop by heaping spoonful on cookie sheet and bake at 350 degrees for 15 minutes or until cookies are firm.