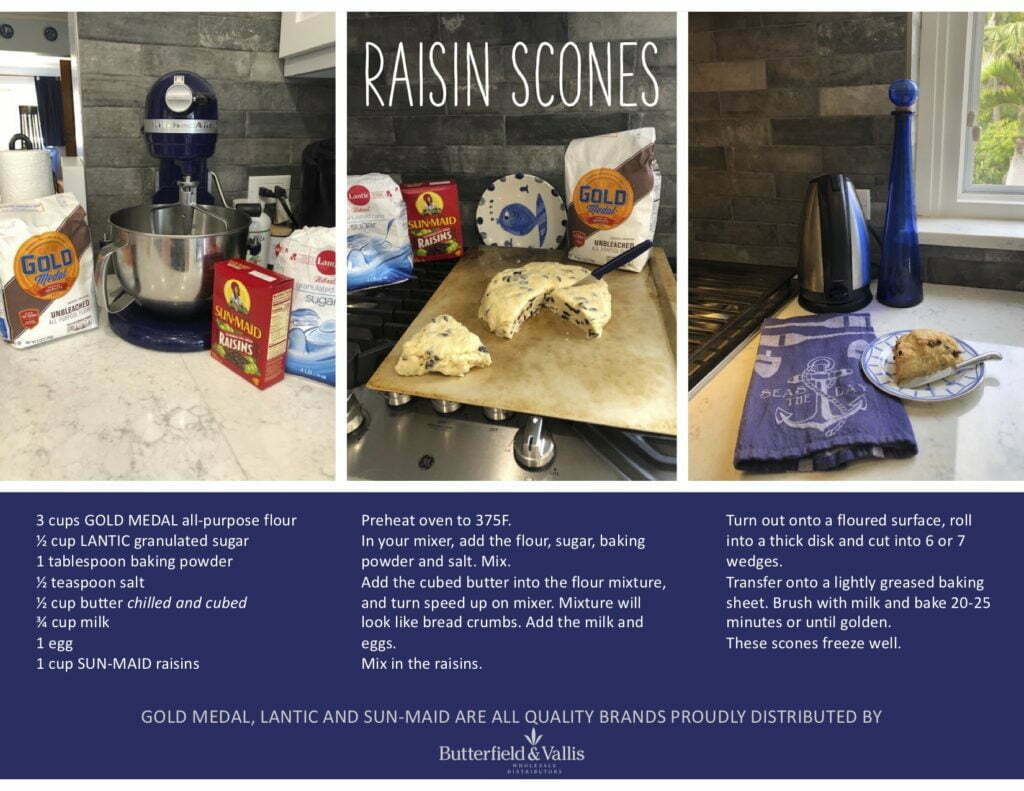 3 cups GOLD MEDAL all-purpose flour
½ cup LANTIC granulated sugar
1 tablespoon baking powder
½ teaspoon salt
½ cup butter chilled and cubed
¾ cup milk
1 egg
1 cup SUN-MAID raisins
Preheat oven to 375F.
In your mixer, add the flour, sugar, baking powder and salt. Mix.
Add the cubed butter into the flour mixture, and turn speed up on mixer. Mixture will look like bread crumbs. Add the milk and eggs.
Mix in the raisins. Turn out onto a floured surface, roll into a thick disk and cut into 6 or 7 wedges.
Transfer onto a lightly greased baking sheet. Brush with milk and bake 20-25 minutes or until golden.
These scones freeze well.