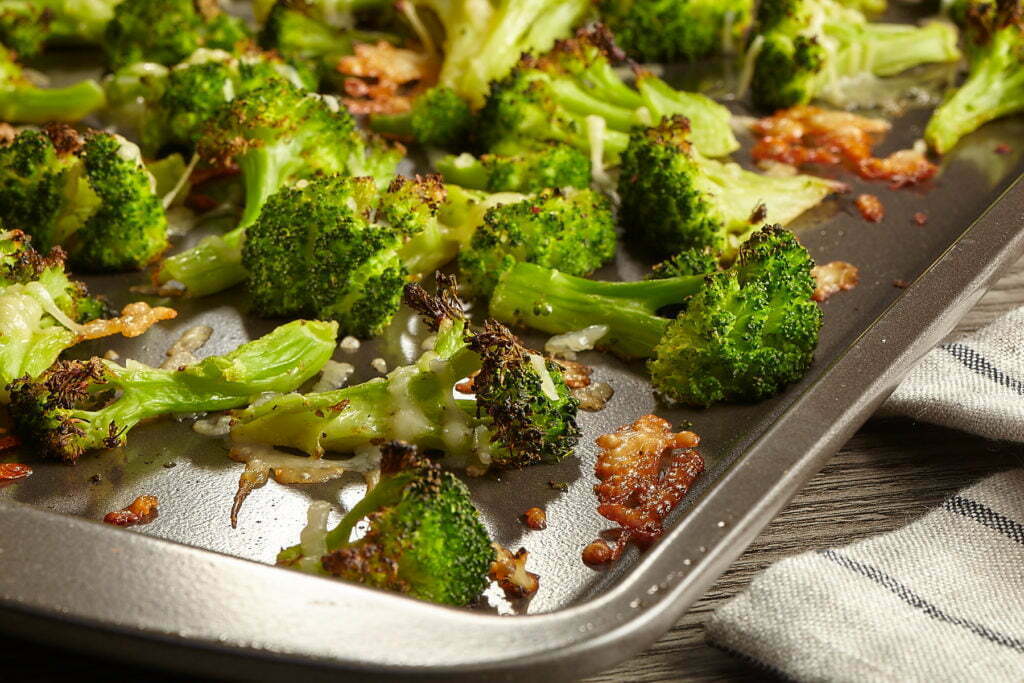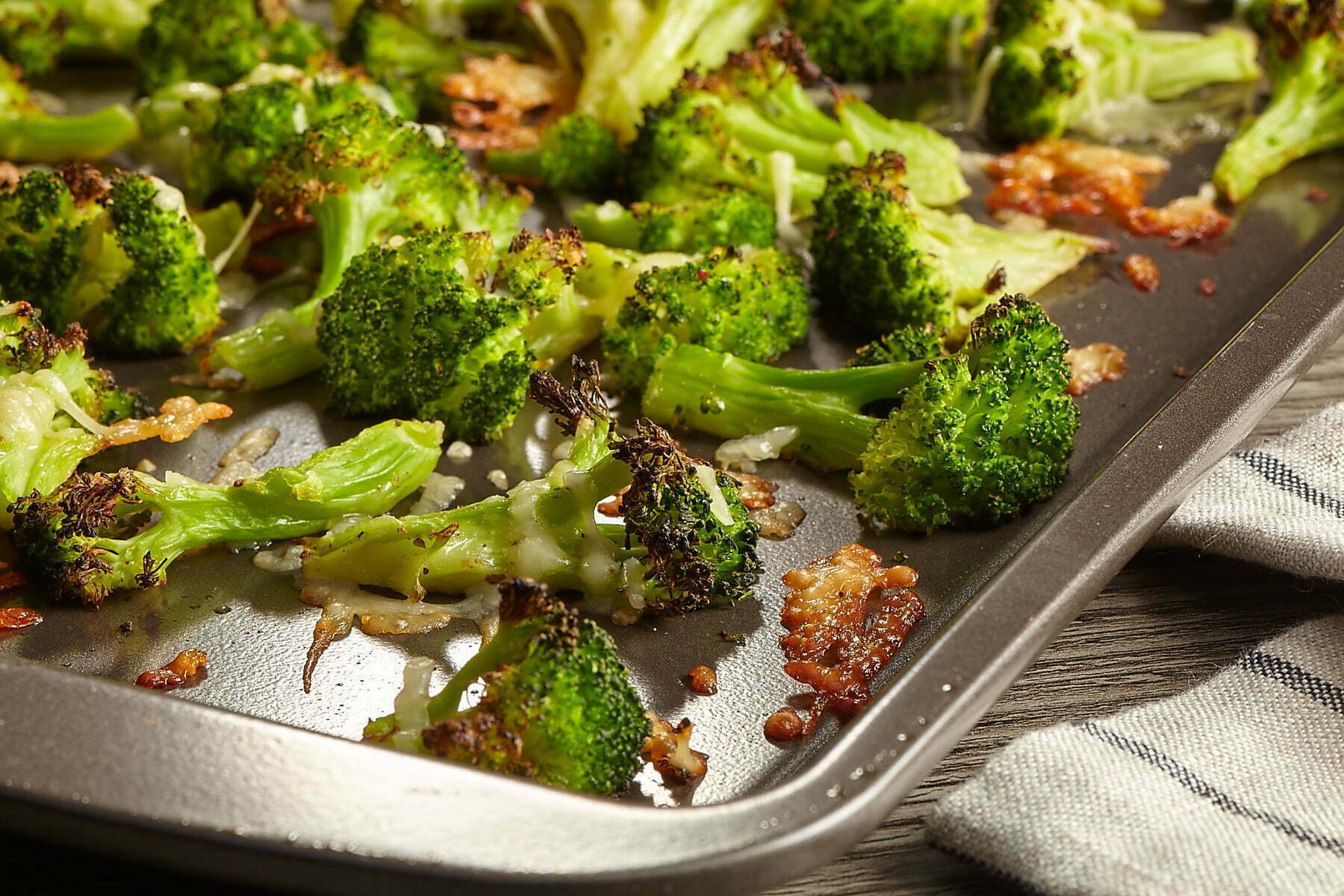 1 bag Birds Eye Steamfresh Premium Broccoli Florets, cut large pieces in half lengthwise
2 Tbsp. extra virgin olive oil
Salt and ground black pepper
3 Tbsp. shredded or grated Parmesan cheese
Preheat oven to 400°F. Place a rimmed baking sheet in the oven to preheat.
Toss broccoli with olive oil in medium bowl until well coated. Season to taste with salt and ground black pepper.
Transfer the broccoli to the preheated baking sheet.
Roast 9 minutes.  Remove pan from the oven, stir to flip the broccoli. Roast an additional 6 to 8 minutes or until the broccoli begins to turn golden brown.  Sprinkle with Parmesan cheese and roast 1 to 2 minutes or until cheese is melted.