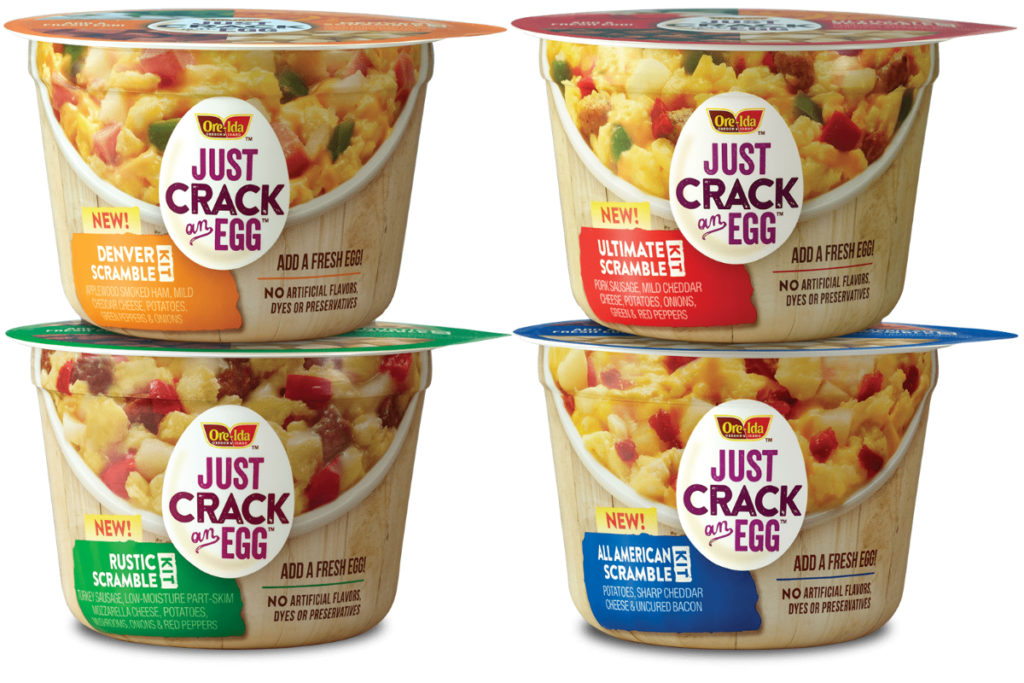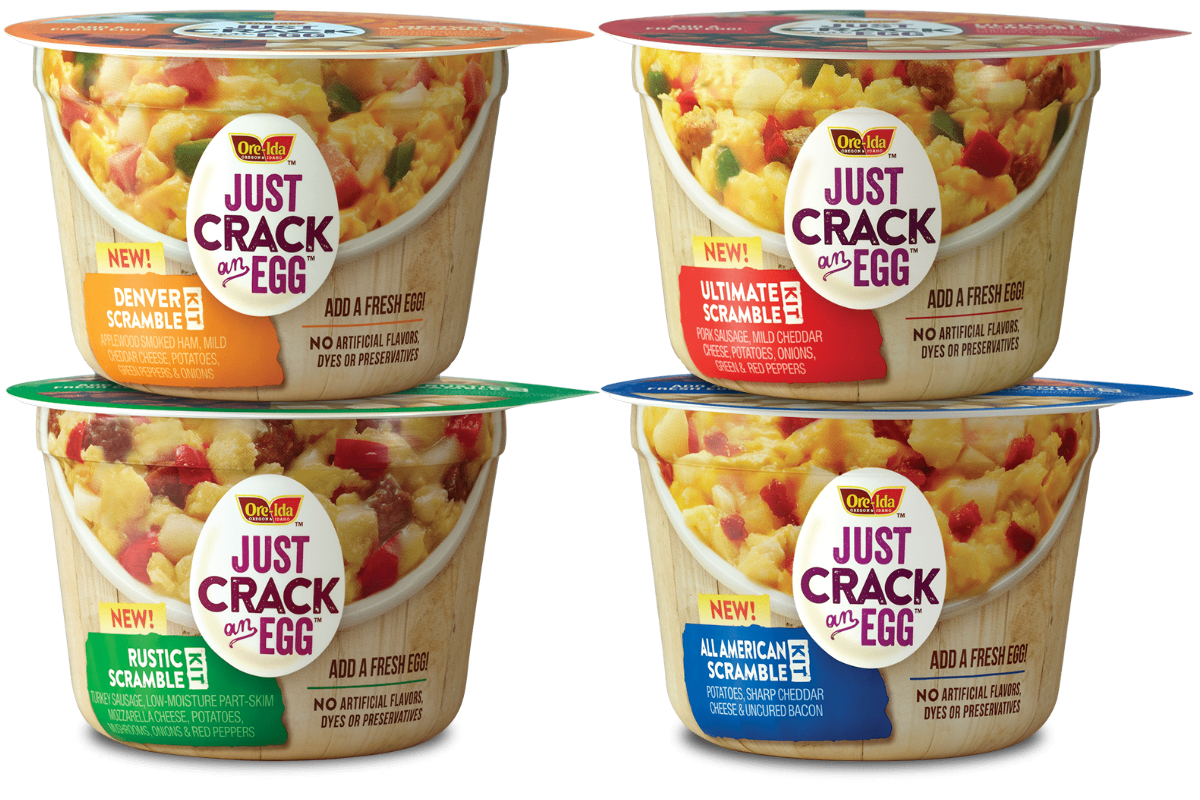 It's a perfect on-the-go, breakfast, or mid-day pick me up with wholesome ingredients like potatoes, cheese, and vegetables all packed in a microwaveable cup.
Like the name says, Just crack an egg (or two!)  into the cup, then add the individually wrapped ingredients that are included, mix it up, and then microwave in the cup as per the instructions listed.
Just like that you have a perfect scrambled breakfast! Try all 4 flavours – Denver Scramble, All American Scramble, Ultimate Scramble and Rustic Scramble.
Available in the egg section at your favourite supermarket.