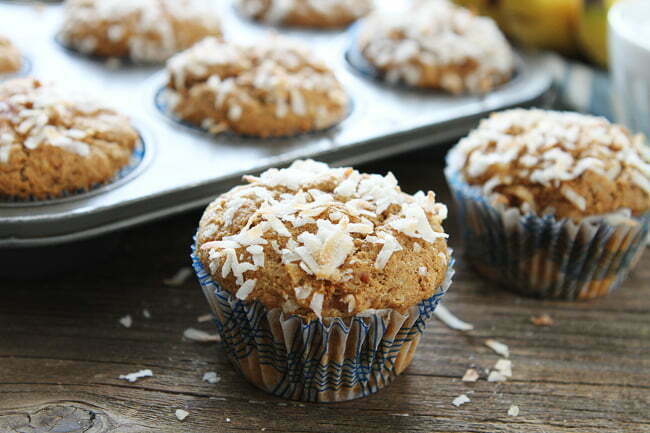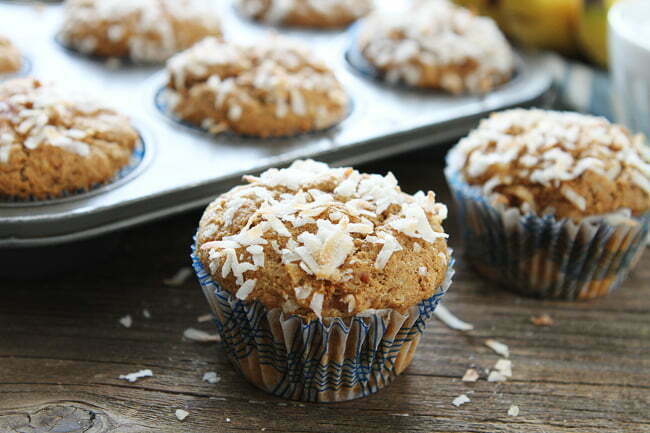 3/4 cup Crisco® Pure Organic Coconut Oil
3/4 cup firmly packed brown sugar
3 medium ripe bananas, mashed
2 eggs
1 teaspoon vanilla extract
2 cups Robin Hood All Purpose Flour
1 1/2 teaspoons baking soda
1/2 teaspoon ground cinnamon
1/4 teaspoon salt
1/2 cup sweetened coconut flakes
2 tablespoons sliced almonds
HEAT oven to 375°F. Line 12 muffin cups with paper baking cups.
BEAT coconut oil and brown sugar in large bowl with electric mixer on medium speed until fluffy. Add bananas, eggs and vanilla. Beat until smooth. Stir in flour, baking soda, cinnamon and salt just until combined. Fold in coconut. Divide evenly into prepared muffins cups. Top with almonds.
BAKE 22 to 24 minutes or until toothpick inserted in center comes out clean. Cool 5 minutes. Remove from pan to wire rack to cool completely.