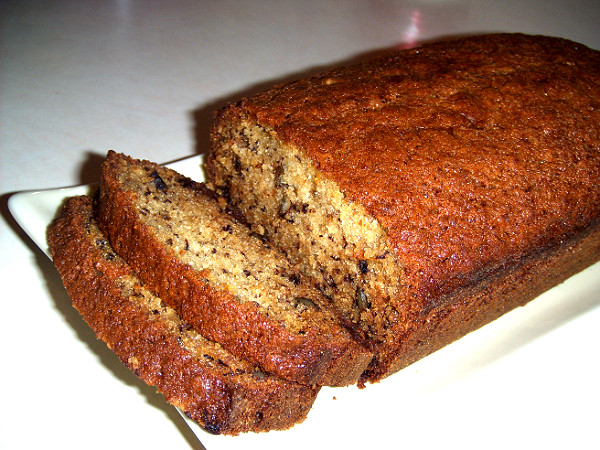 It's tough to come up with ideas on how to use all of those avocadoes when they ripen at the same time. This bread is a real hit and you'd never know that it had avocado in it.
Ingredients:
2 2/3 cups ROBIN HOOD all-purpose flour
1 1/2 teaspoons baking soda
1 teaspoon baking powder
3/4 teaspoon salt
3/4 teaspoon ground cinnamon
3/4 teaspoon ground allspice
1/2 cup butter, softened
1 7/8 cups white sugar
3 eggs
1 1/2 cups mashed ripe avocado
3/4 cup buttermilk
3/4 cup chopped pecans
1/2 cup raisins
1 tablespoon grated orange zest
Directions:
Preheat the oven to 350 degrees F. Grease and flour two 9×5 inch loaf pans. Sift together the flour, baking soda, baking powder, salt, cinnamon and allspice. Set aside.
In a medium bowl, cream together the sugar and butter until light and fluffy. Beat in the eggs one at a time, then mix in the mashed avocado. Stir in the dry ingredients alternately with the buttermilk until just mixed. Fold in the chopped pecans, raisins and orange zest. Divide the batter evenly between the two loaf pans.
Bake for 1 hour in the preheated oven, or until a toothpick inserted into the center of the loaf comes out clean. Allow loaves to cool in pan for at least 20 minutes before removing.